Do you want to know what can happen if you have set up a wifi username or password with a weak strength?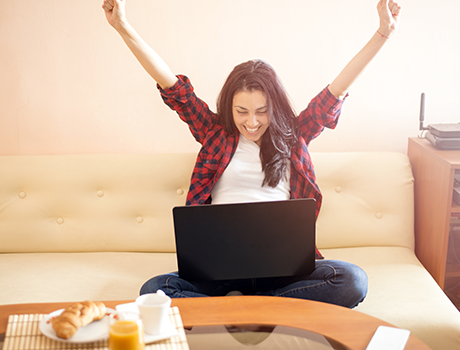 Well, it is for sure that you don't want your router device to be accessible to anyone else; be it your guests or your neighbors. Imagine what if you are using your wifi with the perfectly extended roaming speed, and suddenly the indicator light goes red.
What would you do on the realization that your router is getting used by someone else as well? No, it is not an extra-terrestrial entity. It can be the guy next door or your wife's friends, or even another unknown person.
The best thing to do during any such condition is to look up for the security strength of your wifi name and password. It will help you make sure that your internet access is secure and limited to only your smartphones, tablets, and PCs. It is highly possible that either your account has been hacked or the password you have set is easily accessible.
Guess you are in danger! No worries. Just follow these steps to get yourself out of this hassled situation of interrupted connection by changing your router's username and password.
How Do I Change My Router Username And Password?
if you are already using a wifi router and thinking of changing your username or password to save it from hacking or data theft, you must be acquainted with the basic login credentials of your router.
Changing your wifi name or password is not only to save it from hacking but for your own convenience as well.
Sometimes it happens that people save the same username or password as suggested during the settings and then forget it.
In such cases, you will get locked out of the access range of your own device. It is better to change it to something that you can remember but others cannot guess.
Identify The Model Of Your Router
The first thing that you need to do is to know what you are doing and what you are dealing with. There isn't a single router on this earth. Customers are provided with sets if internet utilities such as wifi routers, cables, modems, and extenders.
The modems stay connected with your home while routers connect to your devices. Make sure you have a basic if not detailed information about the model of your router because of the different addresses assigned to different router models of different companies.
Get The IP Address Assigned
It is important for you to know that the local IP of your router and the real IP assigned to your router are two different things. You will need the local IP address of your router to get access to the real IP that is mostly assigned through a web interface. Log into your router's account, go to the control panel and lookup for the IP of your device.
After that use your PC with any Windows installed. Us the command prompt method by pressing windows+R, typing "cmd" and enter. Use the command ipconfig and the IP address of your router will be displayed on the right side of "gateway entry" on your screen.
Go To The User Interface
The next step is to access the web user interface. This works more effectively when your internet is not connected due to a hacker's activity or your own irresponsibility of forgetting the password or username.
Open the browser you use generally and type the IP address you got from the gateway entry. When you will enter the IP address you will be asked to provide the login credentials i.e. the default login information. If you are not sure about what the default settings are, you are free to guess because usually, the settings are
Username = admin: password = blank
Username = admin: password = admin
Username = blank: password = admin
You can also get the information from the router's user manual if nothing else works for you.
Change The Wifi Name And Address
Hurrah! You have now successfully logged into your wifi account. This is the final step that will secure your router by changing its password and username.
Simply search for the wifi settings in the search bar. You can find these settings on the first page or under another name like wireless settings or network settings.
Once you find it look there for "SSID" or "network name and password". Click on it and see for the username and password option.
Enter your new wifi name and password and apply or save the changes you have made. After the password is changed, you will have to reconnect all the devices you want with the new password.